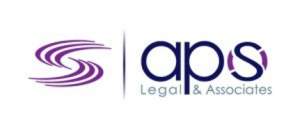 APS Legal & Associates is one of the most recognised and trusted brands in the Will Writing & Estate Planning profession. As one of the largest and most influential members of the IPW (Institute of Professional Willwriters), and with over 530 qualified Legal consultants and members of staff across the country, our approach in a traditionally fragmented industry has allowed us to build a strong brand name with rapidly increasing recognition. We cover all areas of the country, including England, Wales, Scotland and Northern Ireland.
We believe that providing legal services should be at the convenience of the client; not the convenience of solicitors or banks. We don't expect you to visit us –a we visit you in the comfort and privacy of your own home at a time convenient to you. The services we provide are affordable and cost-effective solutions to those alternatives offered by solicitors or banks.
We provide you with impartial advice and services, delivered in plain English and tailored to your individual needs. We will never pressure-sell and we will ensure that the service we provide fully complies with the law. Above all, we will treat every client with respect and provide personal attention from your first enquiry.